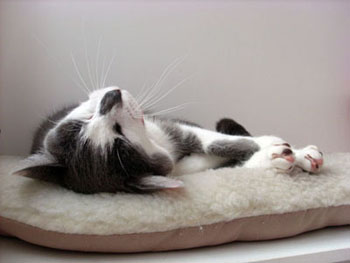 Click the button and 'like' our page to keep up to date on availability, last minute cancellation spaces and other feline fun!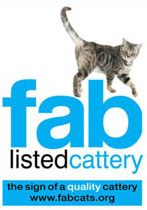 Warlows Meadow Boarding Cattery is a luxury cattery established in 2008 which is built and managed to the highest standards. Set in two acres of Cambridgeshire countryside, with beautiful views, your cat will be assured a pleasurable and relaxing stay. We are located in Somersham, a village just a few miles from St. Ives and Huntingdon.
Prior to building the cattery we researched the industry thoroughly, leading us to a conclusion of what we consider to be the ultimate facilities for the welfare of the cats boarded with us. Therefore your cats will enjoy a combination of a heated and insulated full height chalet and a large, light and airy outdoor run with views of the countryside and wildlife.
This careful planning and decision-making led to us becoming 'FAB listed' in 2008 despite having only been open for 17 weeks. The listing follows an inspection which checks not only your buildings and facilities, but your management, paperwork and protocols. The FAB listing scheme has now closed and FAB are now known as International Cat Care, however we still run to these standards.
Since opening we have gone from strength to strength, having expanded every year due to demand and now have 30 runs and many happy customers.
Please take a look at our site and if there are any further questions you have then please contact us and we will be happy to answer them.